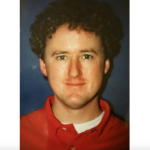 Private Group
active 4 years, 1 month ago
Please join if you are his biological offspring/child/conceived by 'donor' 8991 from Xytex Cryo International Sperm Bank, the 'donor' himself, or used this 'donor' to conceive a child. Share your stories, information, pictures, knowledge, experiences, etc., and collaborate to create faster connections!
Donor Info:
Donor ID: 8991
Year of Birth: 1966
Marital Status: Divorced
Number of Children: 2
Religion: Baptist
Occupation: Supply Quality Manager
Blood Type: O +
Ethnicity: Maternal – French, Paternal – Welsh
Race: Caucasian
CMV Status: NEG
Last Medical History Update: Sep 5, 2015
Reported Pregnancy: Yes
Canadian Compliance: No
Identity Disclosure: No
https://www.xytex.com/sperm-donor-search/profile.cfm?donorid=8991&pagenum=65&view=enhanced
This is a private group. To join you must be a registered site member and request group membership.