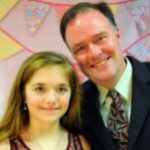 Private Group
active 8 months, 3 weeks ago
Please join if you are the biological offspring/child/conceived by 'donor' F2162 from Follas Laboratory, the 'donor' himself, or used this 'donor' to conceive a child.
Message from Dean, 'donor' F2162, who recently joined:
"I was a graduate student, studying Cancer Biology at IUPUI (Purdue University) when I responded to a request for donors at Follas Labs. I felt truly honored to be able to help, and now that some time has passed, would be pleased to hear how things are going, and to help answer questions and fill in blanks!"
This is a private group. To join you must be a registered site member and request group membership.