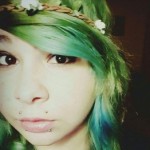 Private Group
active 4 years, 5 months ago
Please join if you are the biological 'donor' conceived offspring/child from sperm 'donor' / biological father 273 from Cryogenic Laboratories Inc (CLI), the 'donor' himself, or used him to conceive a child via InVitro Fertilization, Artificial Insemination, and/or Surrogacy. Share your stories, information, pictures, knowledge, experiences, etc., and collaborate to create faster connections!
Known 'Donor' Information:
Donor was 100% French, 5 foot 8 inches tall, and he was a pre-law student at the time.
I think he donated starting in 1993 I conceived in 1999 with my daughter and then he stopped because too many of his samples were used in the certain area in North Dakota.
This is a private group. To join you must be a registered site member and request group membership.