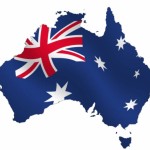 Private Group
active 4 years, 10 months ago
If you are a sperm/egg/embryo donor conceived person/child/offspring and live in the country of Australia please join our group and let's connect! The purpose of this group is to meet Australian donor conceived offspring, share stories/knowledge/experiences, and be a support one another. So much of the donor community is online. Here's your chance to meet in person!
Feel free to create member sub-groups for your local area in Australia! Go to the Groups tab and click Create a Member Group.
Admins can create a local Meetup Event by following the instructions on the Get Started page.
This is a private group. To join you must be a registered site member and request group membership.