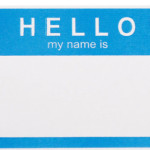 Public Group
active 1 day, 5 hours ago
Find or create your local meetup and connect with other donor conceived people, sperm/egg donors, or parents of donor children in person! To make your own Meetup, click on Groups tab and then Create a Member Group (or go to Home page for instructions). Make sure you enable notifications to "All Email" so members are notified of activity. The Event tool is useful especially for Meetups to meet in person, offer RSVP & google maps functionality. To create an Event go to Home page for instructions. Enjoy!
Pics/Docs/Files List
There are no documents uploaded for this group.