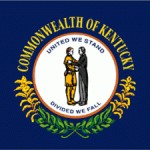 Public Group
active 1 year, 8 months ago
If you are a sperm/egg/embryo/surrogate 'donor' conceived person (DCP) and live in the state of Kentucky please join our group and let's connect! The purpose of this group is to meet Kentucky 'donor' conceived children/offspring conceived via artificial insemination, InVitro fertilization (IVF), and/or surrogacy. Share your stories/knowledge/experiences, and be a support for one another. So much of the 'donor' community is online. Here's your chance to meet in person! Find your local Kentucky meetup group and get involved locally. This group is geared for organizing state-wide collaboration and events.
Admins can create Meetup Events by following the instructions on the Get Started page!
Pics/Docs/Files List
There are no documents uploaded for this group.