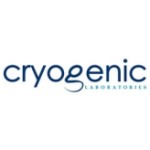 Private Group
active 9 months, 3 weeks ago
This is a place to share information about CLI, its policies, the donors. Anyone connected to this place is welcome.
Please join if you are sperm/egg/embryo/surrogate 'donor' conceived, a 'donor', or used one to conceive a child via artificial insemination, invitro fertilization (IVF), and/or surrogacy at Cryogenic Laboratories, Inc based out of Roseville, MN. Collaborate to make faster connections by sharing stories, pictures, documents, etc.
This is a private group. To join you must be a registered site member and request group membership.