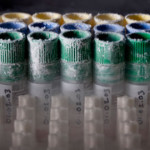 Public Group
active 1 day, 23 hours ago
If you are affiliated with a sperm/egg/embryo bank or clinic please create or find your group. To create your own group, click on Groups tab and then Create a Member Group (or follow instructions on Home page). Make sure you allow set notifications to "All Email" so members are informed of activity and select Private to keep the content shared confidential within the Group. We hope you find other people from the same banks/clinics and can share experiences and help one another in your journey. Post the images to your group page Files tab or on the wall. Collaborate and share information to create faster connections!
Pics/Docs/Files List
There are no documents uploaded for this group.