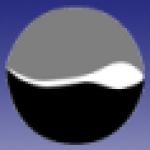 Private Group
active 1 year, 5 months ago
Are you a sperm/egg donor, donor conceived person, or parent who has a connection to International Cryogenics, Inc.? Please join and let's share knowledge and experiences.
International Cryogenics, Inc.
189 Townsend Street Suite 203 Birmingham, MI 48009 USA · (248) 644-5822 · WWW
AKA Michigan Sperm Bank, started in 1975. Donors are given different numbers, so as to keep them anonymous. Some of these International Cryogenic donor numbers are also being found under Cryogenic Laboratories, Inc. (CLI).
NOTE: International Cryogenics has Moved! Our new address and contact are below.
International Cryogenics, Inc.
32121 Woodward Ave. Suite 205, Royal Oak, MI 48073
Phone – 248-397-8449
Fax – 248-397-8392
Email – [email protected]
This is a private group. To join you must be a registered site member and request group membership.