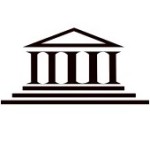 Public Group
active 1 day, 12 hours ago
This is a compilation of Universities that have sperm, egg, and/or frozen embryo donor history. If your University is not listed please create one and start your community. This is where we are compiling medical graduates alumni photos. To create a group, click on Groups tab and then Create a Member Group (or follow instructions on Home page). Make sure you allow set notifications to "All Email" so members are informed of activity and select Private to keep the content shared confidential within the Group. After creating or finding your University, if no photos exist you have the opportunity to take initiative and help others! Go to your local University medical school alumni hallways. Even if it is not your University you can help others that may not live close to your local University. Find the graduated class pictures in the Medical Center Hallways and take high resolution photos of them. Post the images to your University group page Files tab, naming each photo for the graduating class year. This will help the donor children that were conceived by medical students anonymously possibly find some familiar faces and names to help them in their search.
Pics/Docs/Files List
There are no documents uploaded for this group.