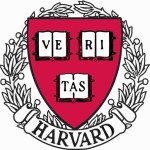 Private Group
active 5 years, 10 months ago
If you are a sperm/egg/embryo donor conceived person, a donor, or used a donor to conceive a child from Harvard University or Harvard Medical School in Cambridge, Massachusetts, please join. Share your stories, pictures, information, knowledge, experiences, and collaborate to make faster connections!
It is believed that early on Dr. Merle Berger and other doctors used Harvard medical students as donors to conceive children at the clinic that later became Boston IVF. This group is open to all Harvard-affiliated donors, donor children/offspring, and people that used donors from Harvard to conceived children.
This is a private group. To join you must be a registered site member and request group membership.