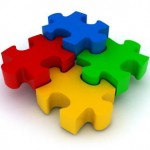 dotty posted an update in the group Podcasts Discussion 1 year, 1 month ago

@admin I would like to purchase a DNA test from Ancestry for my possible half siblings. How can I offer this to them? I will use your link. Is there a way to give them a gift card? Do I have to have their address to send it to them? I would like to try to stay away from asking for their address and also not send them money. Any advice would be…[Read more]

In reply to: Admin

posted an update

@yfactor

Welcome! Thanks for joining. Please create/join Groups to aid in faster connections. Groups are a great place to share information, network, and make you more searchable online […]

View

@admin Thanks. Could you add the Academisch Medisch Centrum (AMC) of Amsterdam, the Netherlands please?

Hi @admin , did you hear anything from your Ancestry contact? I would still like to purchase AncestryDNA but it doesn't seem possible for a person living outside the US – something I find really odd.

I just tried their 20% off offer too but that didn't work for me either (you have to live in the US). Will I just have to pay the full price or does any of you know what to do? @admin ?

@admin where is the "find matches" button? I saw that mentioned on a post.

Responded to your Forum questions. In the future make sure you tag me in your questions so I am notified. You can tag anyone in a post by using an @ symbol. Mine would be '@admin'. Thanks!