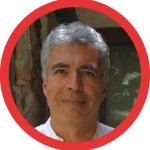 Basic
Username
Sex
Current Location (City, State)

California

Birthplace (City, State)

new york city

Birthdate

June 6, 1956

Clinic/Bank/University/Doctor (USE COMMA BETWEEN MULTIPLE; SPELL FULL NAMES)

Idant Laboratories

Donor ID (Alphanumeric Value ONLY! - NO EXTRA INFORMATION - Separate Multiple ID's with ',' - or 'N/A', 'Unknown', 'Anonymous')

B238

Known 'Donor' Information (or 'None')

dates of donating aprox 1982 to 1984

I am a
Searching For
Known Genetic Health History (or 'None')

The DNA Ancestry Project ( B238 )
Certificate of Mitochondrial DNA Testing for Genetic Genealogy
Based on PCR testing in the mtDNA, we hereby certify that the sample of
charles n————
differs from the Cambridge Reference Sequence (CRS) at the following sequence locations in HVR-
1 (16001 – 16520):
Hyper Variable Region 1 (HVR-1) for charles
Location Mutation Type Nucleotide Change
16083 Substitution C > t
16111 Substitution C > t
16126 Substitution T > c
16223 Substitution C > t
16256 Substitution C > t
16290 Substitution C > t
16319 Substitution G > a
16362 Substitution T > c
ATTCTAATTT AAACTATTCT CTGTTCTTTC ATGGGGAAGC AGATTTGGGT
ACCACCCAAG TATTGACTCA CCCATCAACA ACtGCTATGT ATTTCGTACA
TTACTGCCAG tCACCATGAA TATTGcACGG TACCATAAAT ACTTGACCAC
CTGTAGTACA TAAAAACCCA ATCCACATCA AAACCCCCTC CCCATGCTTA
CAAGCAAGTA CAGCAATCAA CCtTCAACTA TCACACATCA ACTGCAACTC
CAAAGtCACC CCTCACCCAC TAGGATACCA ACAAACCTAt CCACCCTTAA
CAGTACATAG TACATAAAaC CATTTACCGT ACATAGCACA TTACAGTCAA
ATCCCTTCTC GcCCCCATGG ATGACCCCCC TCAGATAGGG GTCCCTTGAC
CACCATCCTC CGTGAAATCA ATATCCCGCA CAAGAGTGCT ACTCTCCTCG
CTCCGGGCCC ATAACACTTG GGGGTAGCTA AAGTGAACTG TATCCGACAT
CTGGTTCCTA CTTCAGGGTC
16001
16051
16101
16151
16201
16251
16301
16351
16401
16451
16501

Age Discovered Donor Conception or Told Offspring

28

Social Parent(s) Type
Month & Year I 'Donated' or Conceived (Parent or Offspring)

1982 to 1984

Number of Naturally (non-DCP) Conceived Children ('zero' if none)

N/A

Number of 'Donor' Children ('zero' if none)

N/A

Number of Known 'Donor' Siblings ('zero' if none)

N/A

Registry Memberships

I do not belong to any registries.

DNA Database Memberships

My DNA database is not listed (I WILL CONTACT ADMIN)

Paternal Haplogroup (or 'Unknown')

unknown

Maternal Haplogroup (or 'Unknown')

Haplogroup: A (subclade A) Your Mitochondrial HVR I Sequence 16264T, 16270T, 16311C, 16319A, 16362C, 16391A

Height

5'10"

Eye Color
Hair Color
Hair Texture
I MADE A MATCH!