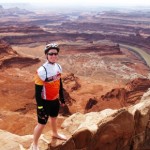 @wmdoran
active 1 week, 3 days ago
wmdoran's Profile Progression
81%
Basic
Username
Sex
Current Location (City, State)

Florida

Birthplace (City, State)

Springfield, MO

Birthdate

December 27, 1986

Clinic/Bank/University/Doctor (USE COMMA BETWEEN MULTIPLE; SPELL FULL NAMES)

University of Kansas Medical Center (KUMC)

Donor ID (Alphanumeric Value ONLY! - NO EXTRA INFORMATION - Separate Multiple ID's with ',' - or 'N/A', 'Unknown', 'Anonymous')

Kristopher Kip Wendler

Known 'Donor' Information (or 'None')

170+ lbs
Blue Eyes
Confirmed 1985 medical student/graduate Kristopher Kip Wendler. Found father through 23andMe DNA testing and research with the help of cousin matches. I am rumored to have over 500 siblings on a 1992 Hard Copy episode but my father Kip says he only went to the clinic about 30 times. Have two naturally conceived half-siblings from Kip, Carson and Sadie.

I am a
Searching For

Sperm Donor, Half-Siblings, Donor Relatives, Donor Conceived Friends

Known Genetic Health History (or 'None')

Grandfather, Dennis Wendler, was an electrical engineer. He died at the age of 33 from a brain aneurism. Gout seems to run in the family. Also, most males died in their 60's/70's from heart related disease. The Wendlers were part of the Germans from Russia migration in the 1800's. We migrated by foot to Portugal, took a boat to Brazil and Argentina where my great grandparents marries as children in Brazil. Then they headed to Kansas where they got farm land from the federal government. Wendlers are hard working, risk takers, smart, engineers, many worked in aviation industry. The Herndon side (my grandmother Sara, d. Sept 2017) supposedly founded Herndon, VA.

Age Discovered Donor Conception or Told Offspring

25

Social Parent(s) Type
Month & Year I 'Donated' or Conceived (Parent or Offspring)

N/A

Number of Naturally (non-DCP) Conceived Children ('zero' if none)

N/A

Number of 'Donor' Children ('zero' if none)

N/A

Number of Known 'Donor' Siblings ('zero' if none)

1 Sister (rumored 500+ may exist)

Registry Memberships
DNA Database Memberships

23andme.com, FamilyTreeDNA.com, Ancestry.com, GEDMatch.com, Ysearch.org, DNAGedcom.com

Paternal Haplogroup (or 'Unknown')

J2

Maternal Haplogroup (or 'Unknown')

H1C1

Height

5'10"

Eye Color
Hair Color
Hair Texture
I MADE A MATCH!