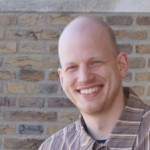 @yfactor
active 8 months, 2 weeks ago
yfactor's Profile Progression
65%
Basic
Username
Sex
Current Location (City, State)

VOORBURG

Birthplace (City, State)

Nederland

Birthdate

May 25, 1981

Clinic/Bank/University/Doctor (USE COMMA BETWEEN MULTIPLE; SPELL FULL NAMES)

Academisch Medisch Centrum (AMC)

Donor ID (Alphanumeric Value ONLY! - NO EXTRA INFORMATION - Separate Multiple ID's with ',' - or 'N/A', 'Unknown', 'Anonymous')

H043

Known 'Donor' Information (or 'None')

He teached biology at an academy (Dutch: hogeschool) in Amsterdam. He was donor at the clinic of Levie which does not exist anymore.

I'm a ID-release spermdonor at the AMC (Amsterdam).

I am a
Searching For
Known Genetic Health History (or 'None')

They asked my donor this question too, no known problems. Also from my mothers side no known problems.

Age Discovered Donor Conception or Told Offspring

17

Social Parent(s) Type
Month & Year I 'Donated' or Conceived (Parent or Offspring)

starting around 2000

Number of Naturally (non-DCP) Conceived Children ('zero' if none)

2

Number of 'Donor' Children ('zero' if none)

circa 25

Number of Known 'Donor' Siblings ('zero' if none)

zero

Registry Memberships

I do not belong to any registries.

DNA Database Memberships

I still need to buy DNA memberships to the 3 big databases through the links on the Resources page

Paternal Haplogroup (or 'Unknown')

unknown

Maternal Haplogroup (or 'Unknown')

unknown

Eye Color
Hair Color
Hair Texture
I MADE A MATCH!