January 22, 2014 at 5:57 PM
#915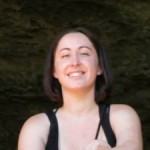 cchipps
Participant
More questions. Every time I choose the most recent memberships I get the most recent but after I click on one and return, it reverts to most recent active and not back to most recent memberships. Any way to change it so it allows a searcher to go to the next "newest" member?
Yes, I am checking everyone out to verify they aren't a potential match to my daughter.
Thank you whether or not you can fix this.
Chris