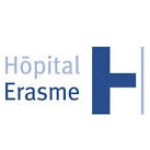 Private Group
active 7 years ago
Please join if you are a sperm/egg/embryo/surrogate 'donor' conceived person/offspring/child, a 'donor', or used a 'donor' to conceive a child via artificial insemination, IVF, and/or surrogacy from Erasmus (Erasme) Hôpital / Clinique Medical Center based out of Brussels, Belgium. Share your stories, pictures, information, knowledge, experiences, and collaborate to make faster connections!
The "Hôpital Erasme" is the academic medical center
of the "Université Libre de Bruxelles" (Brussels, Belgium).
This is a private group. To join you must be a registered site member and request group membership.