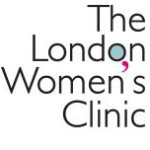 Private Group
active 7 years ago
Please join if you are a sperm/egg/embryo/surrogate 'donor' conceived person/offspring/child, a 'donor', or used a 'donor' to conceive a child via artificial insemination, IVF, and/or surrogacy from London Women's Clinic (Hallam Medical Centre) based out of London, England in the United Kingdom. Share your stories, pictures, information, knowledge, experiences, and collaborate to make faster connections!
Address: 113-115 Harley Street
City: London
Zip Code: W1G 6AP
Country: United Kingdom
Telephone number: +44 (0)20 74875050
Fax: +44 (0)20 7487 5850
Website: http://www.lwclinic.co.uk/ OR http://www.londonwomensclinic.com/
This is a private group. To join you must be a registered site member and request group membership.